Geodesic domes facts and features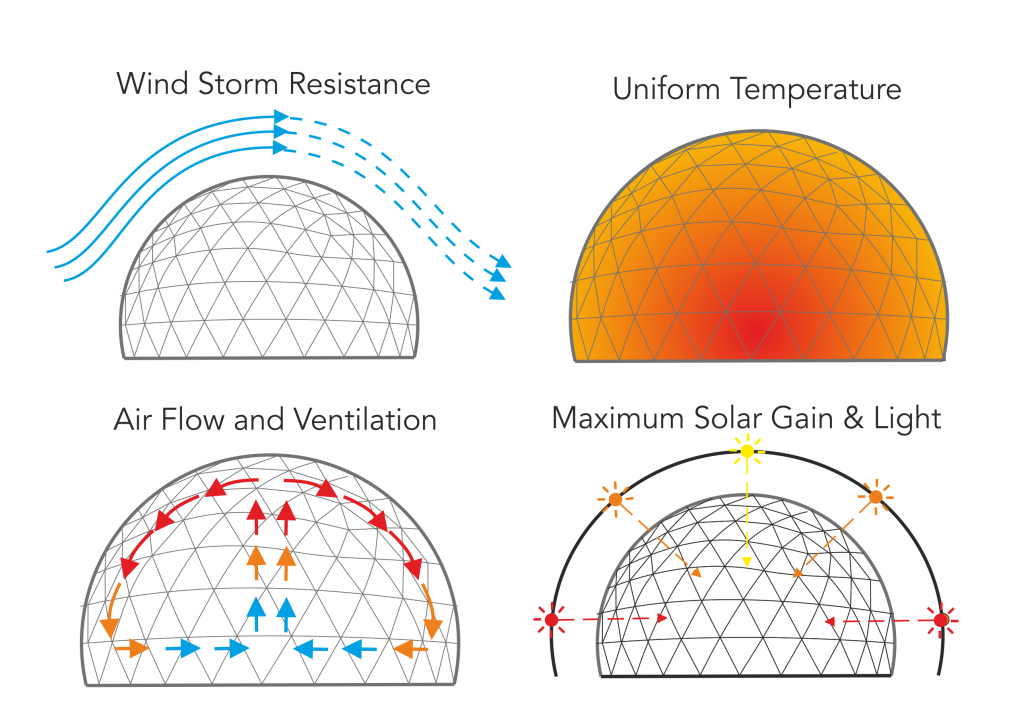 About our domes
Domus Naturalis Domes
Domus Naturalis specializes in making lightweight steel profile frames that provide supremely strong structures.
Our unique panels overlock each other, providing a watertight roofing system that works.

We aim to provide durable spaces that not only look amazing; they also add to the well-being of individuals and communities.

We are keen to advance the design of geodesic domes by elongating their lifespan, strength and reliability.
This is an ongoing process and we continue to invest large amounts of time and finance on research and development.

We will also incorporate social programs and community well-being projects, allowing individuals and groups to be included in the building of Domus Naturalis geodesic domes.
Through occupation well-being workshops we will target and recruit partners who are providing training and care for marginalized individuals and communities.
We will also implement strategies to give historically excluded groups access to the building industry.

Domus Naturalis domes do not leak.
Classic domes have let many people down. Wood frame constructions have issues.
The panels shift and move over time, which causes for the domes to leak.
Domus Naturalis has a proprietary new paneling system which we have named Dragon Lock ®.
Like the scales of its legendary namesake, the system is super strong, super resilient and it protects the dome from anything nature can throw at it.