Greenhouse dome
Diameter: 6m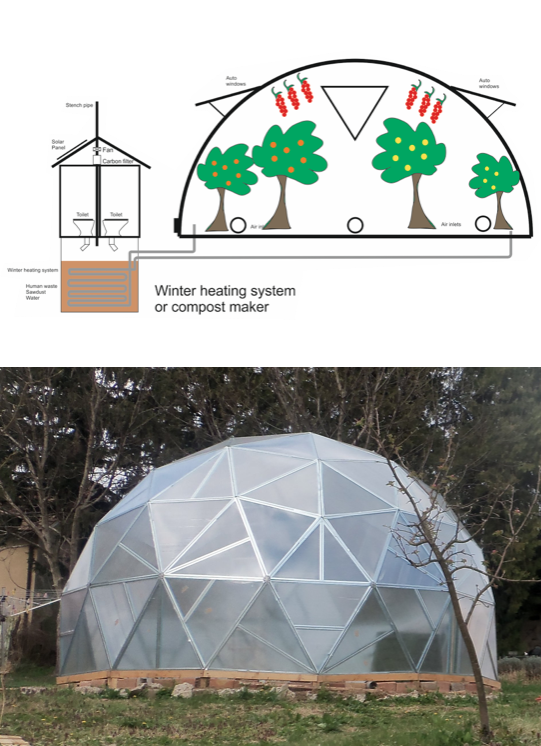 Grow your vegetables in style.
A Domus Naturalis Greenhouse dome
is a strong building to protect your produce.
The shape provides a more efficient ratio of surface area to heated volume.
The promotion of air circulation is greatly increased and the ability to trap reflected light is far superior to conventional square greenhouses.
Make the seasons last longer.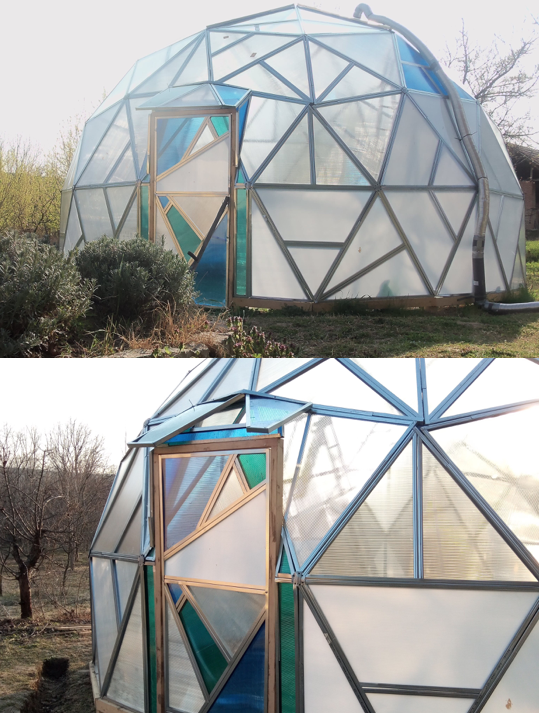 ---
Event or Community dome
Diameter: 8m or 10m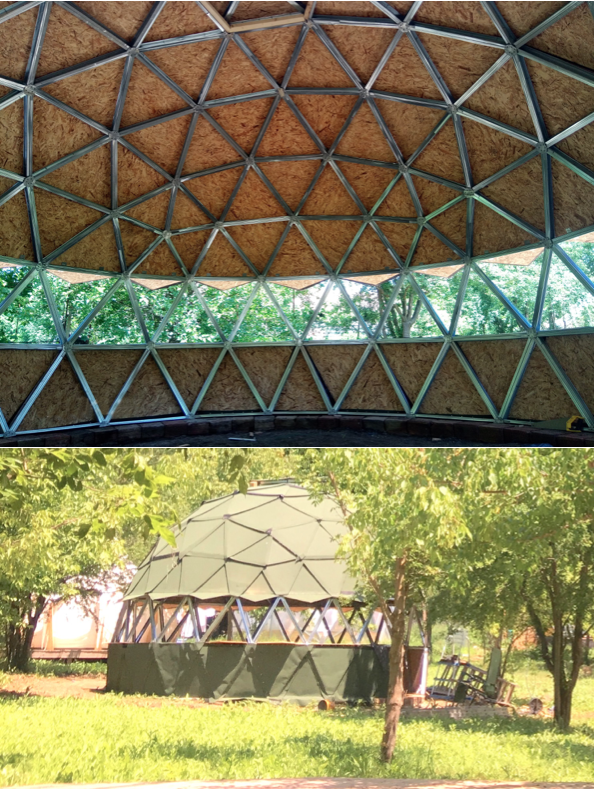 People coming together need to be inspired.
A Domus Naturalis event or community dome automatically gives any promotor
or organizer an advantage.
The success of a seminar, yoga or meditation event can be greatly enhanced by the interior space in which it is conducted.
When edges and straight walls are replaced by the curvature of space, immediate engagement and interest is created.
For people wanting something exclusive and unique, a Domus Naturalis dome offers a new, fresh perspective when considering a promotional space.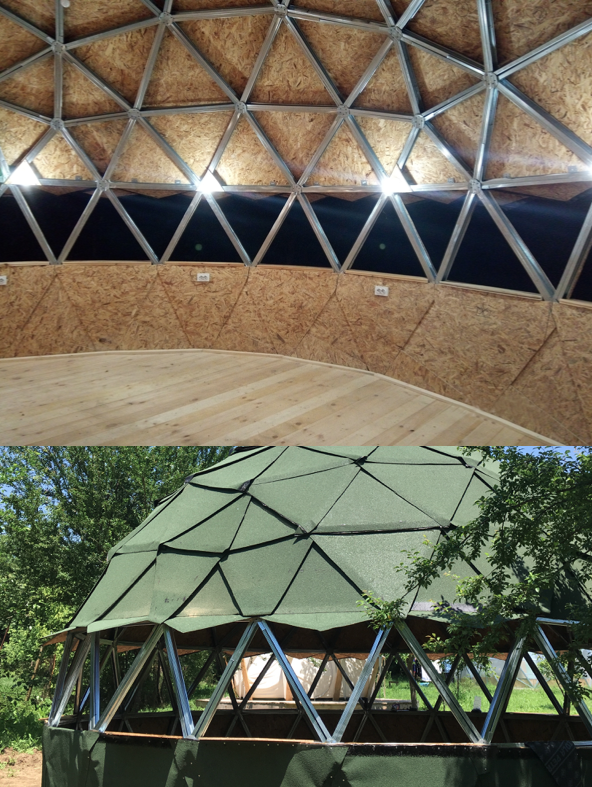 ---
Office dome
Diameter: 4.5m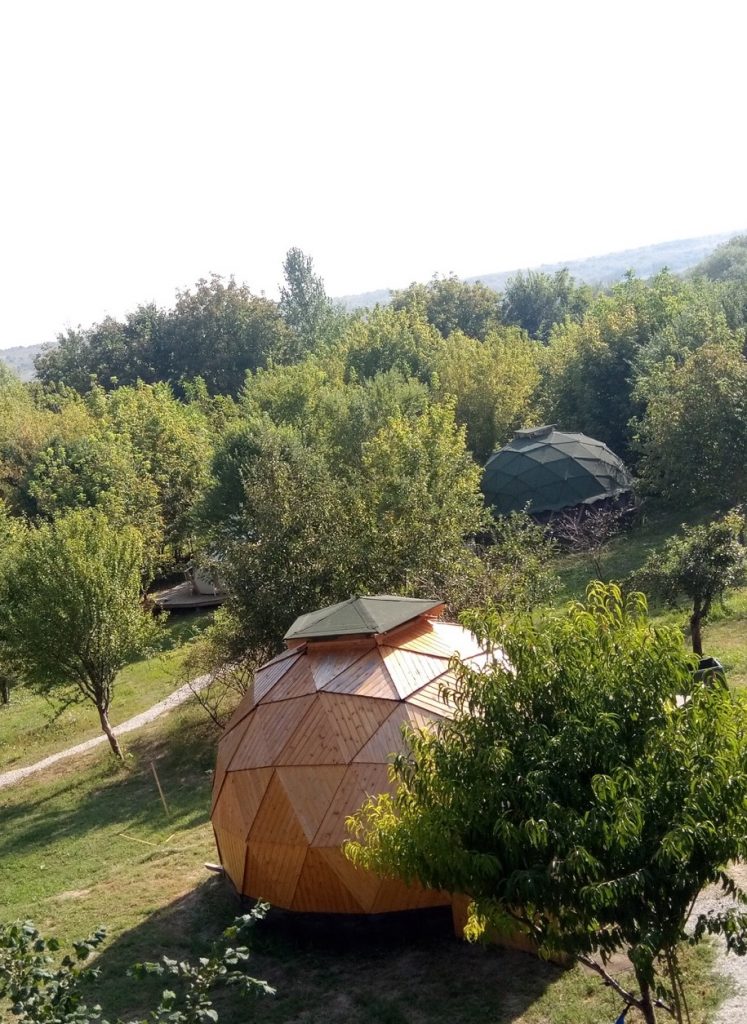 Have you ever worked in a Dome?
Without the lines and barriers of square spaces, geodesic domes let thoughts flow, communication becomes less confrontational and the joy of work is increased.
Working in our domes is a pleasure.
This new, exciting and inspirational space reduces anxiety, stress in the workplace and increases performance and concentration by giving your employees a reason to come to work.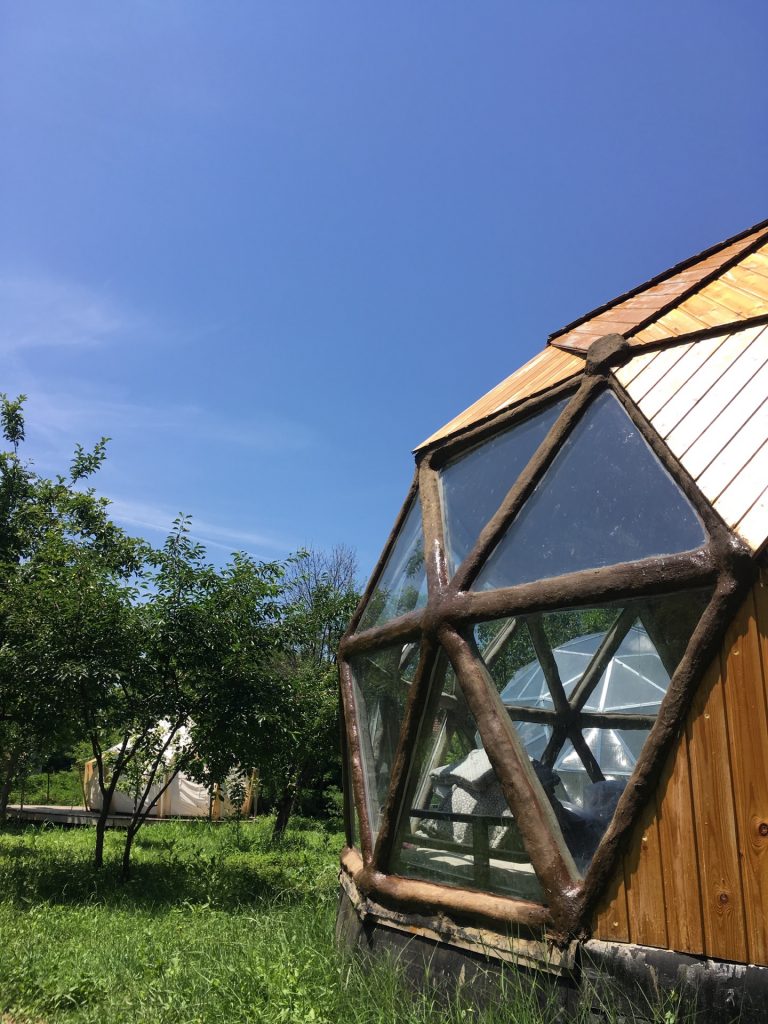 ---
Accommodation dome
Diameter: 4.5m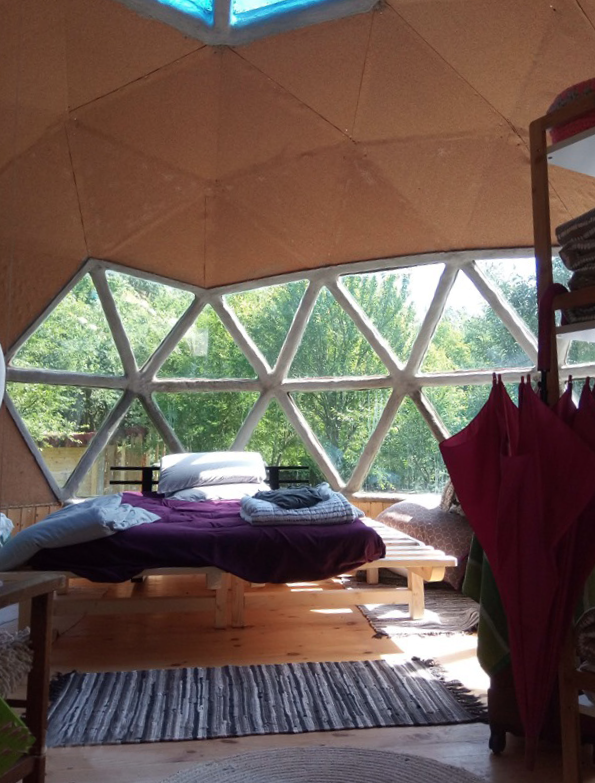 Have you ever slept in a Dome?
Be prepared to relax and rest in a new space.
The corners of the world disappear.
The interior takes on a magical form.
The effects a dome has on an individual can vary. From relieving headaches, increasing awareness and a re-mapping of visual recognition.
When people enter a Domus Naturalis dome, they relax and smile in wonder.
Our sleeping domes are more than comfortable.
They give the occupier a new sense of how a room can inspire and increase well-being.